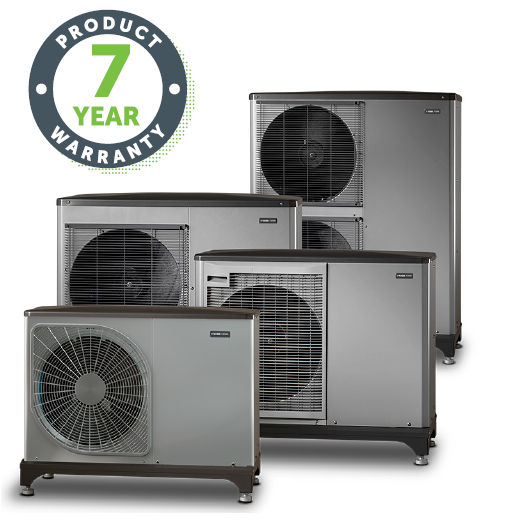 Today, more than ever people are thinking about how to heat their homes in an economic and environmentally friendly way. They are turning to air source heat pumps as means of providing cost-effective heat for their homes.
The Benefits of an Air Source Heat Pump are:
An efficient renewable solution
A heat pump system from Nu-Heat helps to create a sustainable and affordable home, offering significantly lower fuel bills* and reducing environmental impact by moving away from fossil fuels.
Our range of NIBE ground source and air source heat pumps are efficient renewable heat sources, transferring significantly more energy into a property as heat than they use to extract it from the ground or air.
Nu-Heat's heat pump systems are designed to be the main heat source in a property, providing sufficient warmth and hot water without the need for a back-up boiler.
Please use our contact form to make an enquiry or call us on 01252 511571.
*When compared to the higher cost of fossil fuels (other than mains gas)